---
Working with Diana over the past few years has been great. She is a real professional! Diana has designed three websites for me, and has helped me with social media & other marketing. I highly recommend her services!

Shaun Thompson
560 AM Radio Chicago
Diana has created several websites for us over the years, as well as other marketing pieces. She takes ideas and makes them relevant and beautiful, pulling it all together with my marketing plan so I can focus on business!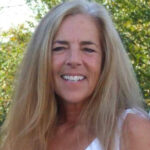 Sandra Sculli, CSMI
Business Development
Diana is absolutely amazing! I have worked with her for many years, and watched my business grow. She is professional and so personable! Diana's attention to detail is extraordinary. I highly recommend her and her company!

Dana Sheehan
Realtor, @Properties
Diana at DDM is just plain terrific. What matters more than what she knows is how much she cares. I lean on her heavily for execution and thought partnership and appreciate the relationship!!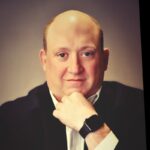 Eric Meadow
Fly Homes/ Home Sale Assured
Diana is fantastic! Last year I started my own company and literally did not even know what an SEO was. Thanks to Diana, she has gotten my business up and running with her fabulous marketing skills and broad knowledge base. She runs my two social media accounts, creates marketing materials, sends out email blasts and gives me gentle reminders to send her content to enhance the already amazing work she does. She also built my website. I live in California and she is several states away but that does not even matter. The best thing about Diana is her fast response time. She is always three steps ahead of me. I love this! As a business owner, I need someone like her. Helping with the "back office" so I can keep doing my favorite part….working with my clients! Use DDM Web….you will not regret it!

Jenny Johnson
Heart of Gold Care Solutions
My business is growing and the advertising and marketing you guys do has been working for my company. Thank you!

Abe Ocampo
Owner, Essential Pallets
I've worked with Diana on several different projects over the past 10 years. She is extremely conscientious, very professional and always reliable. You can always trust her to do what she says she will do and have it done when she says it will be done. She is always a joy to work with as well; I would not hesitate to recommend her to anyone.

Dean Scott
Executive Pastor, Jubilee Church
Diana has helped my business grow from social media to building my webpage, and through inbound marketing. This was just what I needed to expand my business!!! Thank you! Diana is a highly skilled marketer, web designer, and has an extremely fast turn-around time. I highly recommend her for all of your marketing needs.

Diane Zegar
Realtor, @Properties
Great help, creative, knowledgeable, trustworthy… are a few words to describe DDM WEB. They are a great company to work with!

Joan Miller
Realtor, Coldwell Banker
Diana is a rare find… an experienced and knowledgeable technical web developer with the creativity and versatility of a graphic designer. Diana is exceptional at taking vague concepts and turning them into beautiful and functional finished products. She's also extremely thorough in assessing a project and detailing potential complications and unforeseen possibilities. Her energy and enthusiasm are contagious. Diana is professional, extremely talented and dedicated to meeting and exceeding her clients' needs.

Cherie Swientek
Communications, NW Medicine
Diana has created a beautiful website for my small business, I get compliments all the time. She prompts me when it's time to create more content, and if I am having writer's block, she creates it for me. She is definitely an expert in her field. I continue to recommend her to anyone that asks me "who created your website, it's beautiful!

Rochelle Reyes, RN
Signature Nurse
Diana is the best at professional SEO marketing. Diana has helped me to optimize my website. Now I have approximately 1000 visitors a month and rising. I'm so grateful for all of her help. Diana is a real pro.

Jodi Kelly
Realtor, Coldwell Banker
Fantastic team of marketing professionals. Their creativity and promptness has increased my business this year.

Greg Mucha
Realtor, Coldwell Banker
Diana is the best! She is aware of how to get you the most exposure and her work is professional. I would highly recommend her for all your marketing needs.

Cindi Maus
Realtor, Coldwell Banker
Diana is very professional and easy to work with. I would recommend her services highly.

Michele Beckers
Realtor, RE/MAX 1st Service
Working with Diana has been Awesome! Great graphic design and social media marketing! Love this company!! Definitely recommend to anyone looking for a marketing company.

Valerie Mineiko
Realtor, @Properties
Working with Diana has always been a pleasure. For over 20 years she helped us maintain a professional, up-to-date image and definitely helped us substantially grow this business! recommend.

Sam Romano
Previous Owner, Seville Banquets
I highly recommend DDM to anyone who is looking for a professional web designer, social media manager, or anything else marketing! Not only is Diana a pleasure to work with, she delivers 110%. Diana and her team pay attention to every detail and are very accommodating with any requests. They went above and beyond to make sure that my website site was exactly what I had envisioned.

Charlene Diamond, RN
Integra Nurse
Diana is a total Rock star! She is full of great ideas, easily reached and incredibly responsive. She has done a phenomenal job building marketing content for my social media pages, Zillow, Linked in and on my website. I would highly recommend Diana Bone for all of your marketing needs.

Angela Howe
Realtor, Ragan Realty NC
The website for the school is tremendous. You did above a super job. That is so user friendly and explains exactly what is going on in each class and who are involved. Really looks great!

Ray Young
Medinah Christian School
Diana is creative, savvy and makes social media easy! I am learning from her and very grateful for her help in creating and boosting a social media presence. Recommend her highly!

Molly Bartlett
Realtor, Compass Chicago
Great marketing company to work with! They go above and beyond. I highly recommend!!

Deb Barry
Realtor, @Properties
I have worked with Diana Bone and DDM WEB for several years. Diana is so creative, quick to respond and has really helped me grow my business. She knows her stuff when it comes to marketing and having a digital presence.

Maureen Scanlon
Realtor, Coldwell Banker